Fire Alarms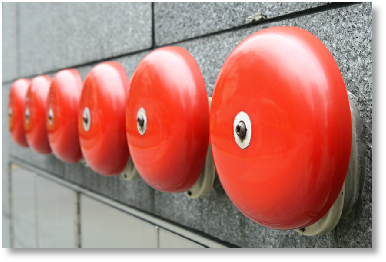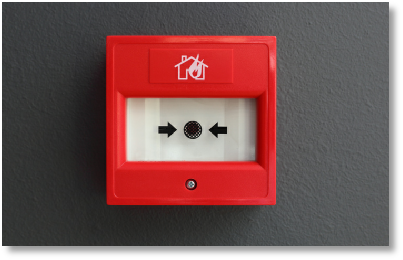 A fire detection and alarm system that fails, leaves you, your employees and your business in danger. It is the system that alarms you to what might become a serious and destructive fire.
So ensuring you have the right system is vital – so is making sure your system is tested and maintained on a regular basis.
Our team of qualified and experienced engineers can give you the assurance you need by guiding you through the issues, the critical factors and ensuring you comply with all appropriate legislation.
All of our maintenance is done in strict accordance with the requirements of BS5839: Part 1: 2002.
Your Responsibilities
Fire alarm systems are working 24 hours a day, 365 days a year. As such, your fire alarm system will require maintenance from installation onwards.
Legislation such as the Regulatory Reform (Fire Safety) Order 2005 and other legislation protecting both employees and the public require premises operators to conform with standards for fire alarm systems. It is a requirement of BS5839 Part 1: 2002 that a maintenance contract is in place on a system, with most contracts having a quarterly inspection and an 8 hour maximum response time to any call that you make them.
The above is just a brief overview of your responsibilities, for more information contact us at info@boundselectricalservices.co.uk or give us a call today on 0845 6891349 to find out more about our Fire and Security services.